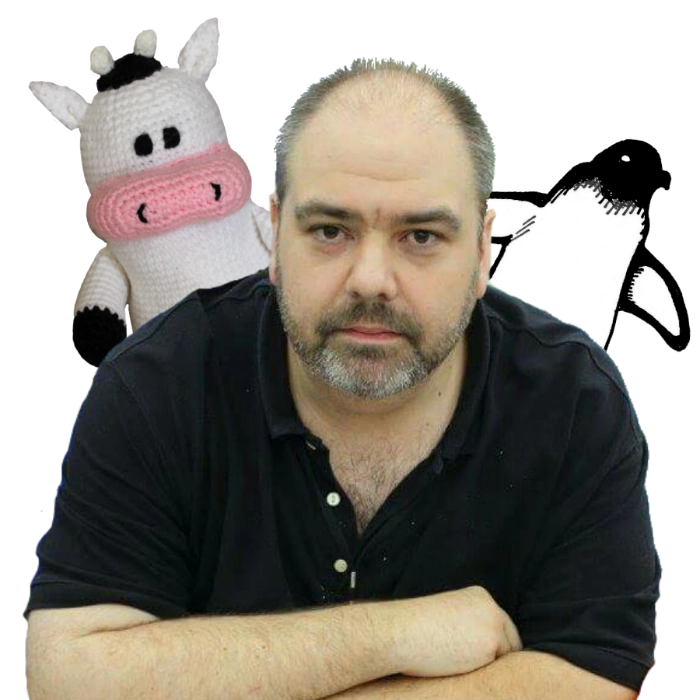 I have doodled all my life. During a nearly ten-year career selling comics, I would relax by drawing them, and I eventually started my own web comic. CRASS FED COMICS featured a cow, a penguin, a peculiarly sketchy style, and my rather eclectic sense of humor. Less than a day after being laid off, a silly idea struck me: a cow lost in space.
That idea became the first in the SHAKES THE COW series of picture books for young children, MOO THOUSAND AND PUN.  Mid-grade spy adventures followed with the original version of the BEAR FROM AUNT series.  Since then, I've created a series of solo gamebook adventures – STEER YOUR OWN STORY, and serialized short stories inspired by 1940s mystery films, all of which are set in the very real and made-up land of Grand Punwick, where all of my characters live (not just in my head).
I regularly collaborate with my wife and Kidlet on various books, toys, and comics for our Deans Family Productions imprint, Crass Fed Kids.
---
Have a question? Complaint? Compliment? Meatloaf recipe you simply MUST share? Use this form to reach out!