Artist, Writer, Cartoonist, Punster, and The Thin Man obsessive.
I have doodled all my life. During a nearly ten-year career selling comics, I would relax by drawing them, and I eventually started my own web comic. CRASS FED COMICS featured a cow, a penguin, a peculiarly sketchy style, and my rather eclectic sense of humor. Less than a day after being laid off, a silly idea struck me: a cow lost in space.
That idea became the first in the SHAKES THE COW series of picture books for young children, MOO THOUSAND AND PUN. Mid-grade spy adventures followed with the original version of the BEAR FROM AUNT series. Since then, I've created a series of solo gamebook adventures – STEER YOUR OWN STORY, and serialized short stories inspired by 1940s mystery films, all of which are set in the very real and made-up land of Grand Punwick, where all of my characters live (not just in my head).
I regularly collaborate with my wife and Kidlet on various books, toys, and comics for our Deans Family Productions imprint, Crass Fed Kids.
---

BLOG CHANGE
Due to an increase in DoS and other cyber attacks on this site, my blog, The (I)CRVN will be moving to my PATREON page. Posts will remain free, so you may keep up with my blog posts by simply following my Patreon page without becoming a member. Thank you for understanding! ~JRD
---
BOOKS
I have created or co-created several series, including picture books for toddlers, chapter books for gradeschoolers, short stories and novellas for preteens, and even solo adventure gamebooks for older gradeschoolers and above. Here are some of my most recent books – for a complete selection, plus more information on each title, visit my BOOKS page.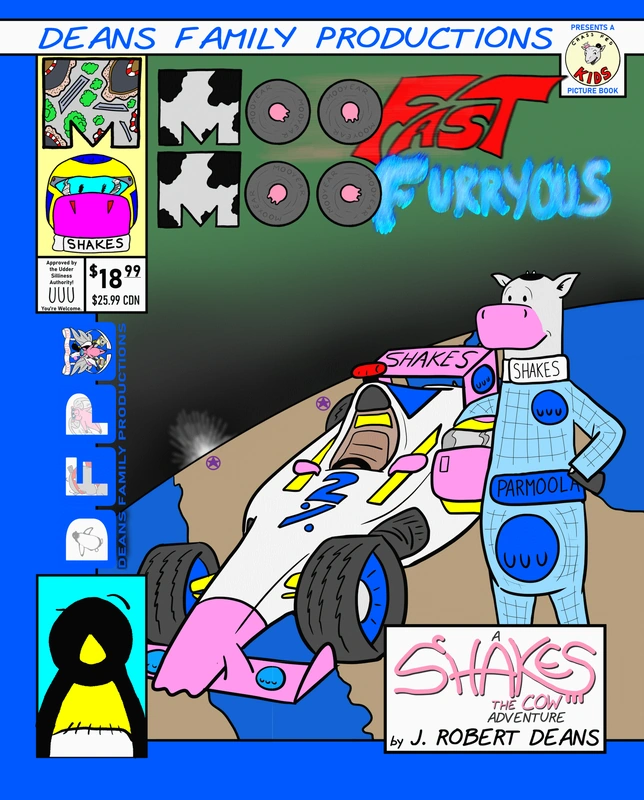 You can buy our books via our BOOKSHOP.ORG affiliate page. ALL sales made through this link give a portion of sale proceeds to a fund which helps independent bookshops stay open in the shadow of "big box" domination.
---
ARTWORK
Before making children's books, I was writing and drawing a web comic called "Crass Fed Comics," largely inspired by the newspaper strips of my youth. I was also taking commissions and generally drawing goofy stuff, which ultimately led to a certain series of adventures for a certain bovine. Below are a few of my more recent pieces. You can check out a broader sampling of my portfolio, and order a commission of your very own, from my ARTWORK page.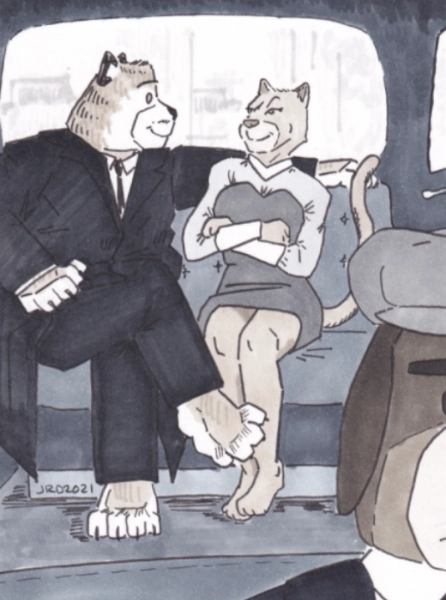 ---
I have over fifteen years of experience in writing, editing, and design and am available for independent work in those fields, as well as Small Business Consulting work, and more. Read about those offerings and more on our business site, DEANSFAMILYPRODUCTIONS.COM. You can also send me an email inquiry about those services and your needs via my CONTACT page.
Cheers!
Subscribe to the Deans Family eNewsletter!
(All of the Social Media Info…None of the Social Media Stress!)